Kitchen Services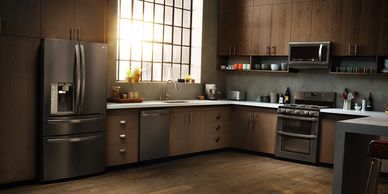 Install garbage disposals
Fix broken drawers/cabinets
Repair/replace broken tile
Install counter tops
Install dishwashers
Install stoves
Install fixtures
Install cabinets
Install range hoods
Adjust cabinet doors
Clean/replace faucet aerators
Caulk sinks
Replace fixtures
Repair leaky faucets
Unclog stopped up drains
Bathroom Services
Caulk showers, tubs, and sinks
Re-grout tiles
Repair/replace broken tile
Replace medicine cabinets
Install towel racks, rings, and toilet paper holders
Replace sinks
Replace vanities
Replace toilets and hardware
Repair leaking toilets and sinks
Repair leaky faucets
Replace fixtures
Install vanities and vanity tops
Replace exhaust fans and covers
Install/replace toilets and toilet tank hardware
Replace shower cartridges and valve seats
Replace damaged sub flooring and laminates
Unclog stopped up drains and toilet
Laundry Room & Closet Services
Dryer vent clean-out
Install/replace dryer hoses and vents
Hook up washers and dryers
Install shelving and hanger rods
Assemble closet organizers
Adjust and lubricate closet doors
Adjust or Replace bi-fold doors
Adjust or Replace bi-pass doors
Install lights and ventilation fans
General Interior Services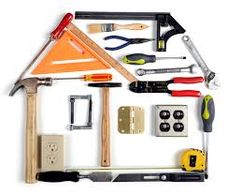 Repair holes or cracks in drywall, re-texture and paint to match
Replace hard to access light bulbs
Install ceiling fans and chandeliers to existing receptacles
Replace light fixtures
Replace old or broken appliance plugs
Replace broken light switches and outlet plugs
Install water heater insulation blankets
Replace ceiling tiles
Replace or repair baseboards
Replace damaged tiles
Install attic ladders
Install crown molding
Hang pictures, clocks, and plants
Interior painting
Replace air filters
Hang draperies and install curtain rods
Install or replace blinds
Paint doors and windows
Replace doorjambs and doors
Replace doorknobs, deadbolt locks, window locks
Repair or replace sliding door handles, locks, and sliding door rollers
Adjust misaligned or stuck doors
Replace weatherstripping around doors
Doors & Windows Services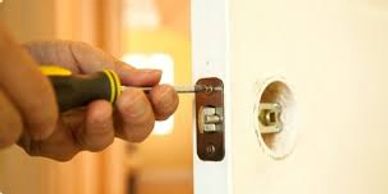 Replace damaged doorjambs and doors
Adjust or replace door thresholds
Install door peephole
Replace weather stripping and doorsweeps
Install locks and deadbolts
Adjust stuck or hard to open/close doors
Install french doors
Replace door screens
Replace window screens
Replace broken window locks
Install pet doors
Replace doors and door casings
Install interior and exterior doors
Install weather stripping
Replace doorknobs
Adjust and lubricate sliding glass and screen doors
Repair doors that are hard to open or close
Replace damaged window panes
Install security locks on windows
Install storm doors
Exterior Services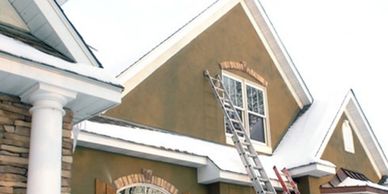 Build and repair fences, gates and decks
Exterior painting
Install gutters
Clean gutters
Clean roofs of debris
Replace French doors, patio doors and exterior doors.
Replace damaged fascia and trim
Repair/patch concrete
Install and repair mailboxes
Repair damaged brickwork
Replace damaged soffit
Repair damaged roof
Replace damaged/missing roof shingles
Repair Pergolas, Decks
Repair exterior siding
Install lighting fixtures
Re-caulk doors, windows and trim
Paint doors, windows and trim
Clean and repair rain gutters
Repair sun porches
Power wash home
Power wash sidewalks and driveways
YOUR VANCOUVER HANDYMAN & REMODELING CONTRACTORS
We can fix that.
Years of hands-on experience and problem-solving skills afford us the unique ability to fix almost anything.
Attention to detail.
We offer a professional work ethic and are sticklers for details. We are our harshest critics and demand the best quality work from ourselves.
Customer Satisfaction Guarantee
We love our customers, so feel free to call or email us with your questions or concerns. We are here to make your life easier by taking care of all your home repairs in Vancouver at affordable handyman prices. Our Handyman will make your home a better, nicer place. We work hard to take care of you and all your Handyman service needs.
We promise to be courteous, professional and do the best job possible so we can continue to offer you the best Handyman Services in Clark County.
We offer quality Handyman Services